Remini's Enforcer Aaron Smith-Levin

Aaron Smith-Levin, who worked for Leah Remini as her hustler for people to appear on her anti-religious television series, was dismissed from the Scientology religious order in 2006 for harassment and bullying of coworkers.
Former colleagues said of him: "He was this disruptive, angry, antagonistic bullying guy." "You never knew if he was going to blow up and go into a rage."
"He definitely wasn't picking a fight with a guy his own size—it was older people, females."
It all ended when he got up in the middle of a meeting and screamed at the head of the Church he worked in, a distinguished black woman in her 70s, and lunged at her. "Every guy in the room had to grab him and drag him out of the room—he's a big guy," said a witness.
"He was given every opportunity to change," a religious counselor said. "He was given every chance, everything available, to help him and get him over his issues and through his angers and everything resolved to where he could just be happy and productive in life—and he refused those offers."
Staff were relieved to see him go.
Relatives say Smith-Levin bullies his own family members, too. His father-in-law saw him threatening his daughter, Aaron's wife Heather, "going into her face…put his face two inches from her face and said, 'So what the f*** are you going to do about it?'"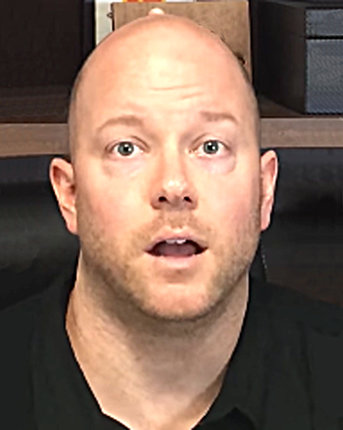 Smith-Levin's mother-in-law said "I've seen instances where he would snap. He has two little girls…something was happening with them, and he picked the older daughter up and flipped her over and held her like this and spanked her with as much force as he could…so at that point I said to Heather, Aaron cannot act like this in my home. I don't want him acting like this in my home anymore. This is not acceptable to me."
In response, they received a text from Smith-Levin: "We will not be bringing the children over to see you. You will not be seeing the kids again. Aaron."
"His actions have torn us apart, they've just torn the family apart and it's unforgivable to me to do this to a family," said his mother-in-law.
Smith-Levin's violence toward family members started years earlier when he relentlessly bullied his twin brother Collin. According to the mother of Collin's son, "Their relationship was finished at 15 years old when Collin moved out because of Aaron constantly beating him up. Collin would definitely fight back but had enough and he moved out."
After Collin died in a car accident in 2003, Smith-Levin, estranged from his brother for years, offered to invest the money Collin had left for his son. But according to the boy's mother, "Uncle Aaron" drained the money the boy was to receive when he turned 18 and "wiped the account clean."
On one of Smith-Levin's appearances on Remini's show, under her faux sympathetic gaze he shed crocodile tears while delivering scripted sorrow for the loss—15 years earlier—of the brother he terrorized as a teenager and defrauded of the money he left behind when he died.
With his nephew's inheritance, Smith-Levin formed an investment research firm, providing tainted market information to a billionaire investor.
Smith-Levin was soon under intense scrutiny by federal prosecutors and the FBI for allegedly presenting false information to potential investors to lower stock prices. The Wall Street Journal reported: "The criminal investigation into potential market manipulation is pursuing multiple lines of inquiry. One area of focus, however, is the work of a consultant, Aaron Smith-Levin."
He was also cited by the targeted corporation for illegally buying proprietary information from employees.
Escaping prosecution, Smith-Levin moved on to flipping real estate—buying houses, fixing them up and reselling at a profit. He hired Mike Rinder and several ex-convicts to do the work and bought his first house for $78,000. After he sold it five months later for $325,000, the new owners found live electrical wiring next to water leaks, crumbling foundation and rodent infestation.
Buyers of other houses from him found hidden water damage painted over but not repaired and unsafe electrical installation that had to be completely redone.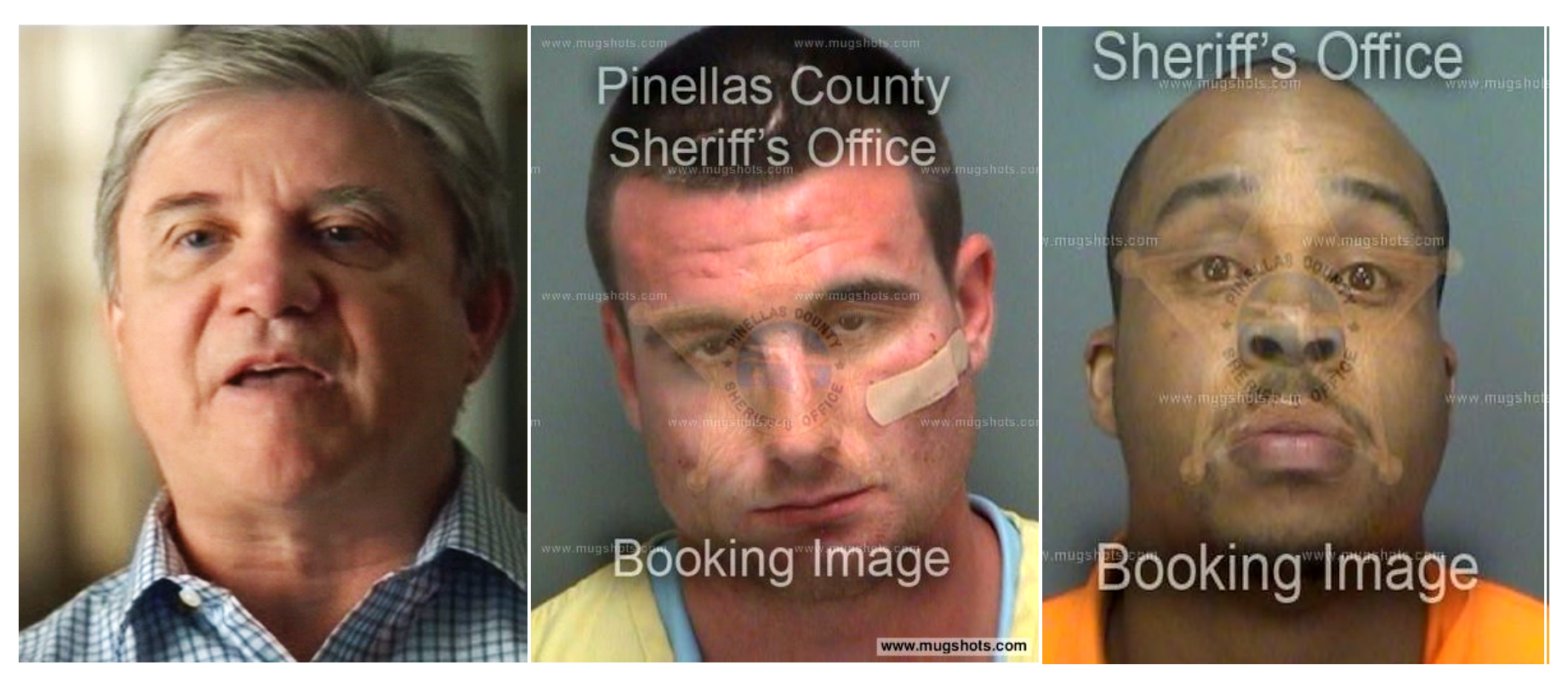 A military veteran who had sunk his life savings into a "fully renovated" home filed a complaint for "pervasive rot throughout the structure of the home," "structural beams and wall supports damaged to the point of collapse," and "blatant and unsafe attempts to conceal [these conditions]."
Inundated with complaints from homebuyers and large fines looming, Smith-Levin and Rinder closed up shop.
With his latest deception upended, Smith-Levin scrambled for his next scheme and with Rinder found the perfect partners in Leah Remini. With guests and episodes imploding when their stories were too ludicrous even for A&E, Remini was running out of people and subjects to put on the air to recite the scripted version of their experiences in Scientology. She was recycling—Smith-Levin was her guest weeper on six occasions—and in desperate need of generating new material, she turned to him for recruits.
"The criminal investigation into potential market manipulation is pursuing multiple lines of inquiry. One area of focus, however, is the work of a consultant, Aaron Smith-Levin."
The Wall Street Journal
Whether the illegal hacking operation that came out of this desperation was Smith-Levin's idea or Leah Remini's—she had previously attempted to hack perceived enemies, according to a former associate—Smith-Levin was the man for the job. He conceived a plot to convince a young Scientologist to plug a USB with malware into a Church computer so hackers on the outside could steal information and turn it over to Remini for her show. Instead of doing Smith-Levin's bidding, the Scientologist went to the police.
When summoned by police, Smith-Levin at first said he was "not willing to talk about it," but later told his version of the story, which was contrary to all other accounts. He refused to take a voice stress analysis test.
Thwarted once again, Smith-Levin launched another operation at the behest of Remini and Rinder, serving as the "talent scout" and bagman for their series. His job was to find vulnerable prey, make empty promises of perks, and pay illegal under-the-table cash in exchange for appearances on the show.
This too imploded when a prospective "guest" who was flown cross-country to tape interviews thought better of it and refused permission to use his interview. Smith-Levin and Remini unleashed a barrage of cyberbullying against the man and his family, promoting a boycott of his mother's business, and threatening violence. But he held his ground and refused to participate.
Law enforcement and the victims of Aaron Smith-Levin's criminal schemes actively issue warnings to steer clear of him and his fraudulent ventures.